Baroda Green Dark

Baroda Green White Flowers

Bidasar Brown

Bidasar Browns Marble

Bidasar Green

Bidasar Greens Marble

Verdeguatemala Green Marble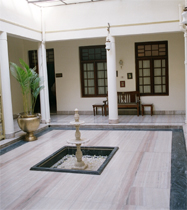 Marble and Limestone begin as the same material. Marble is simply changed limestone, or to use the technical term, metamorphic. Given enough heat and pressure, limestone will crystallize, resulting in marble. The crystal structure allows marble to take a polish, and bring out the color of the other trace elements.

---

---
Copyright © Aaren Stones & Granites Pvt. Ltd. All Rights Reserved