We export the following types of pebbles:
Granite & Marble Pebbles: These are machined in ball mills and are roundish in shape.

Sizes

10-15 mm, 15-20 mm, 20-25 mm, 25-30 mm, 30-40 mm, 40-50 mm

Colour

White River Pebbles (Bleached and Unbleached)
White Granite Pebbles
Red Granite Pebbles
Pink Granite Pebbles
Yellow Granite Pebbles
Blue Granite Pebbles
Black Granite Pebbles
Light Green Marble Pebbles
Deep Green Marble Pebbles
Rose Pink Marble Pebbles
Quartz Pebbles

SandStone Pebbles: These are tumbled pebbles and are roundish/squarish in shape

Sizes

25-75 mm (2"), 75-125 mm (4") and 125-175 (6") sizes

Colour

Mica White Pebbles
Chocolate Sandstone Pebbles
Red Sandstone Pebbles
Yellow Sandstone Pebbles
Beige Sandstone Pebbles
Pink Sandstone Pebbles
K Black Sandstone Pebbles
Silver Grey Sandstone Pebbles
Rainbow Sandstone Pebbles
Brown Sandstone Pebbles

River Pebbles: These are natural pebbles rounded by the flow of rivers through centuries and have a beautiful smooth finish and shine.

Sizes

50-250 mm (2.5" to 10")

Colour

Black
Brown
Chocolate
Orange
Off White

PEBBLES - COVERAGE AREA FOR SINGLE LAYER SPREAD
SIZE
WEIGHT (1-Cu.FT)
( COVERAGE (SQ-FT)
COVERAGE (SQ-METER)
1015 =>10 to 15mm
46 kg
2 kg
21 kg
1520 =>15 to 20mm
46 kg
2.5 kg
26 kg
2025 => 20 to 25mm
46 kg
3 kg
31 kg
2530 => 25 to 30mm
50 kg
3.5 kg
36 kg
3035 => 30 to 35mm
55 kg
5 kg
55 kg
3540 => 35 to 40 mm
60 kg
5.5 kg
58 kg
3540 => 35 to 40 mm
62 kg
5.7 kg
60 kg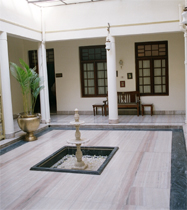 Pebbles are small roundish Stones which could be either machined or natural. Machined Pebbles are costly than natural and both are sold per metric ton. Pebbles are used as decorative stones and come in various hues and sizes and find usage in homes, artificial ponds, fountains, posh lounges, open air theatres, aquaria, parks, out houses and gardens.

---

---
Copyright © Aaren Stones & Granites Pvt. Ltd. All Rights Reserved